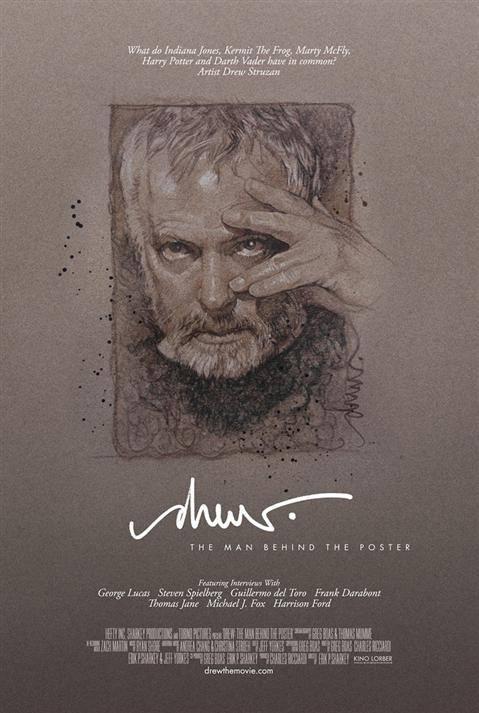 "Drew: The Man Behind The Poster"
The much awaited documentary film had its premiere at this year San Diego Comic-Con with a full house, with a Q & A panel. The film directed by Erik P. Sharkey, takes fans much closer to Struzan, the man behind legendary posters for the "Indiana Jones" and "Star Wars" films and many other iconic posters we all know and love.
MERRY CHRISTMAS.
HAPPY HOLIDAY.
-------------------------------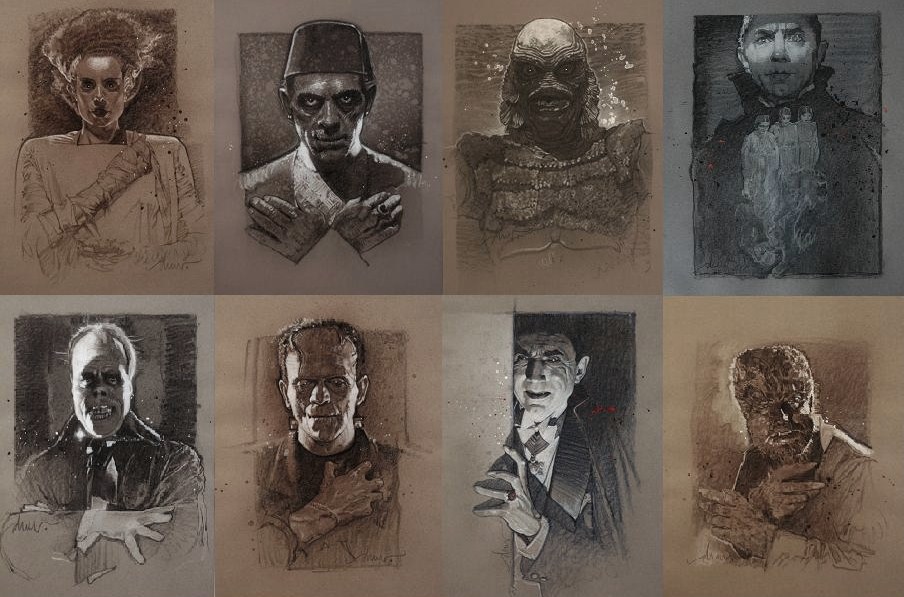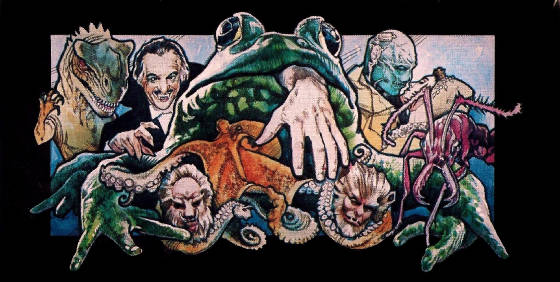 1) THE ART OF DREW STRUZAN, a new book from Titan Publishing.
Get in now, on amazon.
Drew Struzan.
Official site here
Here is a short interview with
Drew and the filmmakers.
3) AMC will distribute limited edition of
"The Walking Dead" series posters created by Drew Struzan at Comic-Con 2010.
4) TEACHER'S SCOTCH COLLEGE CAMPUSE PROMO AD
After 20 years of searching and digging for this rare lost art image.
7) The Orginal Piano Artistry of Jonathan Edwards,
Rare 1975 cover artwork by Drew Struzan for
4- 34th SATURN AWARDS - Poster artwork for 2008 award show.
6- THE VILLAIN - Kirk Douglas & Ann-Margret 1979 movie program.
3- "Blade Runner - Final Cut DVD" announcement and promotional mini poster.
----------------------
Slipcase and book cover features artwork by Drew Struzan.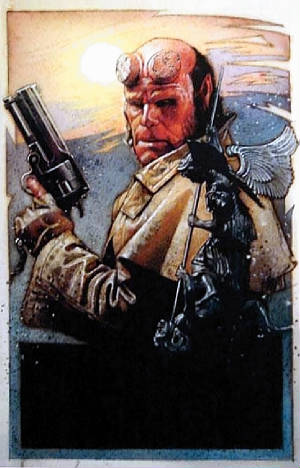 HOW DOES HE DO THAT?
Have you ever wished to see just how
illustrator Drew Struzan does that?
How he makes those amazing and fantastic
movie poster artwork come alive?
Well, for the first time ever,
Drew opens his doors and welcome us all
into his studio to see him actually working,
conceiving, drawing, and painting one of his original
poster artwork for the movie HELLBOY.
For the first time, we can witness the mastery of one of the greatest movie poster illustrator of our time.
See and hear him explain how, why, and
what he is thinking along the way.
The master reveals everything,
the entire process from beginning to end
in this full featured DVD called:
CONCEIVING AND CREATING
THE HELLBOY MOVIE POSTER ARTWORK.
Concepts * Drawing * Painting *
Rendering * Explained & shown in Detail *
Full process of the actual HELLBOY Art.
Runtime - 100 minutes
Price - $100 USD
Order at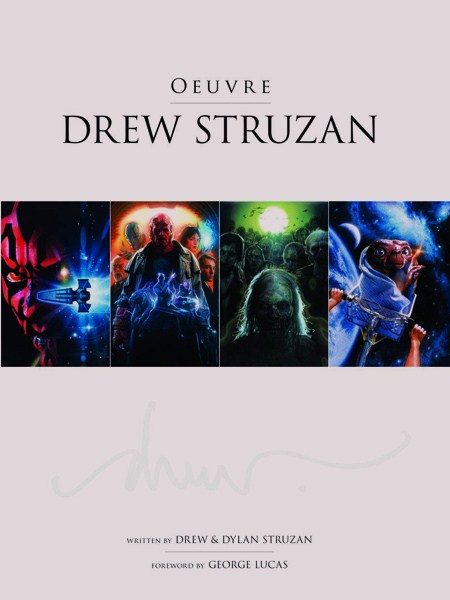 DREW STRUZAN
OEUVRE BOOK
This sumptuous hardcover edition, with a foreword by George Lucas, features over 250 pieces of artwork, including all of Drew's most iconic movie images, as well as other highlights from his career, including album, book and comic book covers, stamps, trading cards, promotional artwork and very personal original works. The text will be written by his wife Dylan, providing an intimate look at the man and his legacy.
The definitive collection of Struzan's work; this is an absolute must-have for any movie buff and an unrivalled slice of both art and cinema history.
This is a new book by TITAN PUBLISHING set for
OCTOBER 4 2011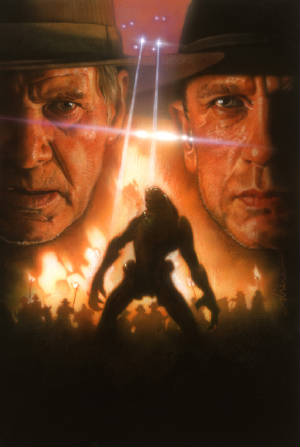 COWBOYS AND ALIENS
(Unused artwork)
San Diego Comic-con 2011 had
a limited edition of 500 copies,
special 18x24 large print lithograph,
for
DREW STRUZAN and JON FAVREAU
autograph signing event
at
HARD ROCK HOTEL.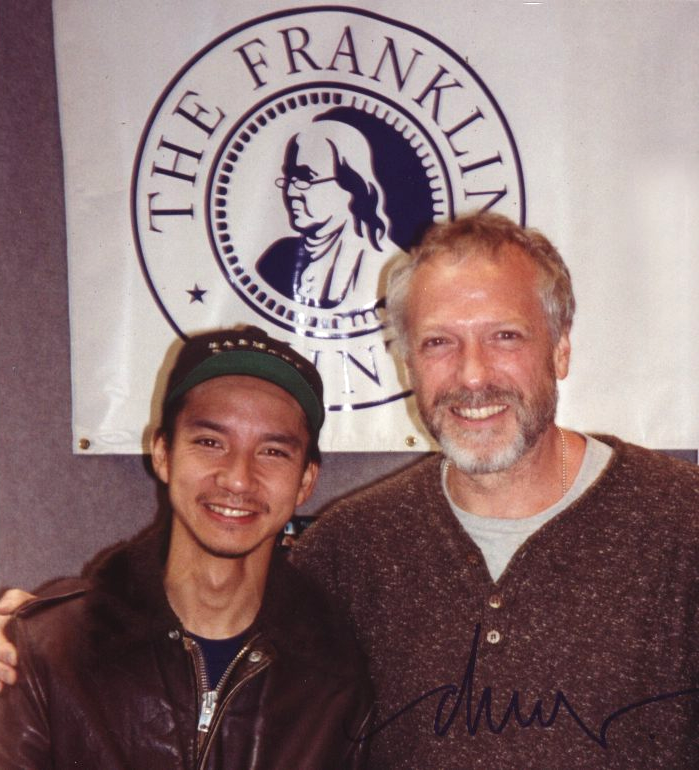 The Drew Struzan Completist site is created
and maintained by Joseph Namsinh.
All pictures were taken from my own collection.
My page has been on the net since July 1, 2000.
Any comments or questions please email me and let me know.
As always, Thanks to Drew Struzan for his
beautiful artwork and support all these years.
Please keep a look out for more surprises in the future.
**IF ANYONE HAS ANY RARE, PERSONAL, & FANTASTIC ARTWORK
BY DREW STRUZAN AND YOU WOULD LIKE TO SHARE THEM,
PLEASE EMAIL AND LET ME KNOW, THANKS**
Your generous Paypal donation helps me keep the site running,
bringing you all the rare lost findings.
Thank You.